Ransomware attacks someone every 10 seconds.
Dont be Victim. Get Protected.
Ransomware Defense for Dummies consists of five short chapters exploring:
Register and download the updated 2020 eBook
Ransomware is a specific and extremely harmful type of malware used by cybercriminals to extort money from individuals, organizations, and businesses. The infections block access to your data until you make a ransom payment, at which point you're supposed to regain access.
In reality, nearly 40% of the victims who pay the ransom never get their data back and 73% of those that pay are targeted again later – which is why everyone must protect against ransomware.
There are a number of vectors ransomware can take to access a computer. One of the most common delivery systems is phishing spam attachments that come to the victim in an email, masquerading as a file they should trust. Once they're downloaded and opened, they can take over the victim's computer, especially if they have built-in social engineering tools that trick users into allowing administrative access.
Who is a target for ransomware?
There are several different ways attackers choose the organizations they target with ransomware. Sometimes it's a matter of opportunity: for instance, attackers might target universities because they tend to have smaller security teams and a disparate user base that does a lot of file sharing, making it easier to penetrate their defenses.
On the other hand, some organizations are tempting targets because they seem more likely to pay a ransom quickly. For instance, government agencies or medical facilities often need immediate access to their files. Law firms and other organizations with sensitive data may be willing to pay to keep news of a compromise quiet — and these organizations may be uniquely sensitive to leakware attacks.
Solution base for Ransomware

Morphisec Guard is a proactive, prevention-first endpoint protection platform designed to protect your critical infrastructure from file-based and fileless threats through the power of moving target defense.

Carbon Black created an innovative cloud-native security platform with a smart, lightweight agent, and an AI/ML-based Data Lake in the Cloud that provides comprehensive protection of endpoints and defense against a variety of threats.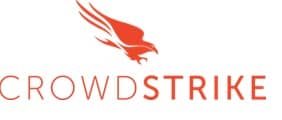 CrowdStrike Falcon has revolutionized endpoint security by being the first and only solution to unify next-generation antivirus, endpoint detection and response (EDR), and a 24/7 threat hunting service — all delivered via a single lightweight agent.

Cisco Umbrella offers flexible, cloud-delivered security when and how you need it. It combines multiple security functions into one solution, so you can extend protection to devices, remote users, and distributed locations anywhere. Umbrella is the easiest way to effectively protect your users everywhere in minutes.
Cisco® Advanced Malware Protection (AMP) for Endpoints integrates prevention, detection, and response capabilities in a single solution, leveraging the power of cloud-based analytics. AMP for Endpoints will protect your Windows, Mac, Linux, Android, and iOS devices through a public or private cloud deployment.

FireEye is a publicly traded cybersecurity company headquartered in Milpitas, California.It has been involved in the detection and prevention of major cyber attacks. It provides hardware, software, and services to investigate cybersecurity attacks, protect against malicious software, and analyze IT security risks.
Our Solutions to assist you better
For organizations who need immediate solution to enable remote working, a 90 days free trail for Ciso Webex is available.
Seamless online meeting solutions provide you with various capabilities to work reliably. Don't allow the distance gap between the workers to slow down the productivity.
A virtual private network (VPN) extends a private network across a public network and enables users to send and receive data across shared or public networks as if their computing devices were directly connected to the private network.
MFA is an addition of second layer of security to the traditional username & password. These second layer security takes the form of passwords, hardware tokens, numerical codes, biometrics, time, and location.