Agility and flexibility are two major attributes that every business benefit from. These two components will undoubtedly will differentiate the successful companies in future. This is one of the major concerns why virtual desktops are trending among many small and medium sized businesses
Virtual Desktops is a virtualization technology where a desktop operating system is delivered as virtual machine on cloud to which a single users connects remotely, where one user desktop is not impacted by another user's desktop configuration. The game changer is that traditionally VDI solutions was deployed on-premises, it's now possible to deploy them on cloud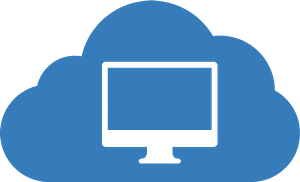 Virtual Desktop Infrastructure (VDI) is a new method of delivering operating systems remotely. These operating systems are executing in a cloud data center. End user desktops and applications can be accessed by using thin client devices consisting of screen attached with small CPU. Saving power becomes a major concern and VDI has benefits in terms of cost reduction and energy saving.
The Implementation of a virtual desktop infrastructure consumes very less amount of time in comparison to IT department to provision new desktops while resulting in greater control. This in turn will reduce the cost for ongoing support for desktop management. IT department can store and manage everything centrally and securely using virtual desktops
How can VDI benefit Business ?
Instead of replacing Legacy PCs and laptops after three to four years it is more efficient to use virtual desktops save cost.
System administrators spend less time managing and maintaining each individual endpoint Due to the centralized nature of VDI desktops
Saving power becomes the major objective in IT industry. It is achieved by replacing hundreds or thousands of PCs with low-powered, virtual desktop-enabled thin clients and zero clients.