MODERN DATA CENTER: SECURE DATA. MODERNISE IT. MINIMIZE RISK
Starting with IT Infrastructure, the major change from building infrastructure to buying everything is possible which gives a unique value to your business. Converged Infrastructure adds value to IT investments by reducing the time and cost for deploying, Managing and configuring hardware and software separately.
The possibility of aging Infrastructure:
Today ,IT organisation are looking for effective methods to get their regular business activities on run as they are under lot of pressure to deliver optimum quality of services to their customers. These activities includes security updates, maintenance and monitoring and day-to-day support. The growth in technology is the basic requirement of all the businesses but somehow, they lack in skilled IT specialist or may be not willing to have.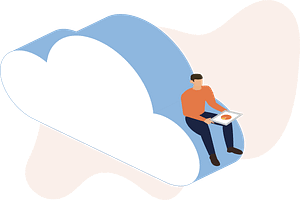 Manage and mitigate risks
Your cloud infrastructure should be ready for whatever your business may demand of it like to stay secure, avoid downtime and must also have an airtight security. Cloud Support can help you to maintain the strictest security standards and proactively alert you to issue that require attention. It can also help you in ensuring to meet the demands of your customers with architectural and operational guidance to optimize performance.
To focus on your business you need to focus on your infrastructure. With Cloud Support, you can put your energy where it belongs – with your customer and your business. We will help you to keep it running efficiently, securely and in the manner your business demands. You don't have to worry as we will be taking care of your cloud infrastructure.