Complete Entrance Automation & Security Solution
Netplace brings together Came, Astrophysics & Kritikal to provide entrance safety and security at RITZ CARLTON – Pune (Panchshil Group)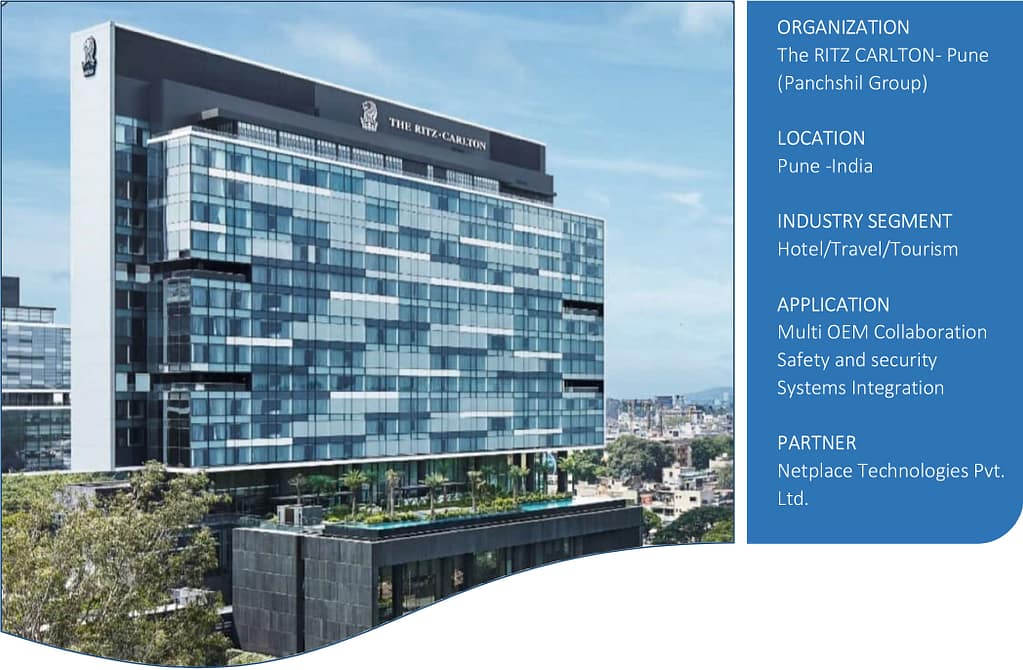 Mission
The RITZ CARLTON BRAND of MARRIOTT, one of the most Premium Hotel Brands and Panchshil Group- Pune, one of the largest Property developers in India came together to build India's most premium Hotel Property in Pune. A high-end International Clientele prompted the need for Best in Class Entrance Automation and Security.  An efficient, easy to use while not compromising on the security Parameters was the need of the hour.
The three-tier requirement included:
Individual K4 rated Entrance Bollards with Barriers at each Entrance
Under vehicle Scanner with Integrated ANPR and Driver Face Capture
Baggage Scanner, HHMD & DFMD catering to Various sizes at each entry point
Solution
Panchshil Group and Netplace Technologies Pvt Ltd, India's leading systems Integration company, evaluated various solutions. Based on the technical and commercial evaluation, URBACO/CAME Bollards as Individual K4 rated and Barriers, Astrophysics Baggage scanners and Kritikal UVSS systems were selected.
Results
The implementation of the Bollards, Baggage Scanner and UVSS addressed various security Compliance and user challenges faced by Hotels at the same time gave Ease of use to the Operators and Hotel Team. The installations helped with perimeter protection in prevention, detection and investigation of security and safety incidents.
"We felt the need to strengthen our security based on High net worth and International Clientele. The solution offers best-in-class high security and reliability. The support provided by the Netplace is commendable. All in all, the solution provided by integration partner helped us achieve our security goals."
-Mr. Shree Bhandari (CTO – Panchshil Realty)
Bollards and Barriers
The installation and design were focused based on customer challenges of managing the Flow of Vehicles efficiently within its passage to. Total 3 entrances with 6 Six lanes were covered with 13 Individual K4 Rated Bollards and 6 Barriers.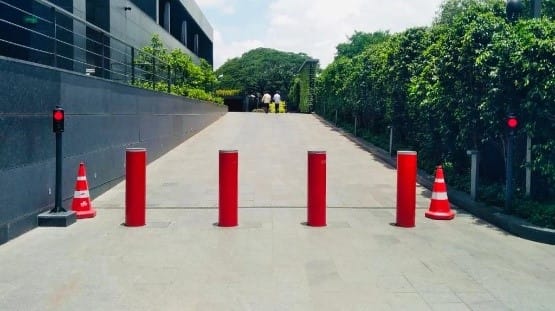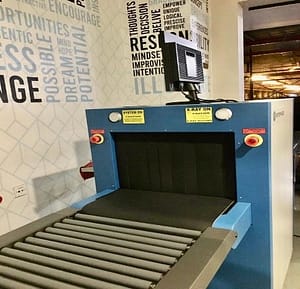 Baggage Scanners/DFMD/HHMD
The installation covered various sizes of machines based on the Luggage size and entrance requirements. A total of 5 entrances were covered with Baggage scanner/ DFMD and HHMD

UVSS/ANPR/Driver Face Capture
The Installation was made up of 3 entrance and 6 lanes to ensure entry and exit of all vehicles is covered. The solution ensures clear forensic images under all lighting conditions