Trust Every User With Two-Factor Authentication
Verify the identity of your users with two-factor authentication and the health of their devices before they connect to the apps you want them to access.
With our free 30-day trial you can see for yourself how easy it is to get started with Duo's trusted access.
Sign up for a free 30-day trial to get full access to the features of our Trusted Access suite and start securing your users in minutes.
That includes everything in Duo MFA:
Protect logins with two-factor authentication and easily enroll and manage users
Automate the management of your Duo solution (i.e. admin APIs)
Get an overview of device security hygiene
Protect on-premises apps and federated cloud apps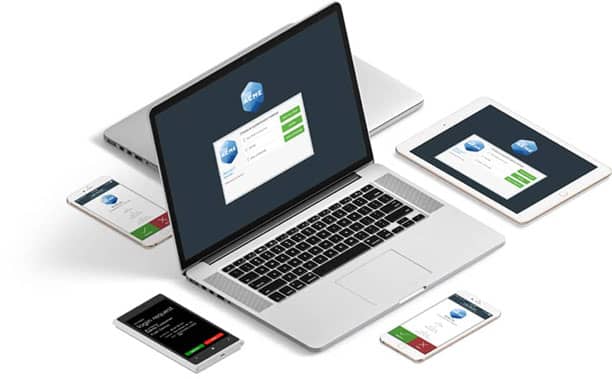 Two-Factor Authentication
Two factor authentication strengthens access security by requiring two methods (also referred to as factors) to verify your identity. These factors can include something you know – like a username and password, plus something you have – like a smartphone app to approve authentication requests.

Authenticate anywhere, anytime, with any device using Duo Security's options for two-factor authentication methods. Two-factor authentication lets you verify your users' identities before they log in to ensure Trusted Users.

Duo's User Access Policies allow you to limit access per certain user groups to strengthen your security profile – e.g., block login attempts from countries you don't do business in, or block users on anonymous networks.